---
freshers IT training
Wed, 14 Sep 2022
---
SOME PERFORMANCE
Sat, 27 Apr 2019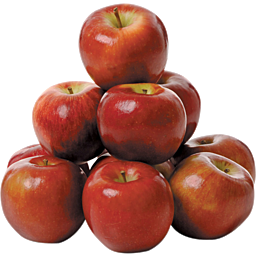 ---
Rehearsals
Tue, 12 Feb 2019
---
Bond University Carols by Candlelight for Kids
Tue, 15 Dec 2015
---
Friends in Concert - Nov 29 2014
Sat, 28 Nov 2015
---
Fast, Fun and FREE way to sing A CAPPELLA HARMONY in one night.
Tue, 27 Oct 2015
---
Ormeua Woods SHS Music Appreciation Concert
Fri, 11 Sep 2015
---
SingFest and BHA Sunshine Region Convention
Wed, 26 Aug 2015
---
Charity Dinner for Doctors to go to Nepal
Sat, 1 Aug 2015
---
Musical Memories Musicale Show no. 1
Sat, 4 Jul 2015
---
Concert for Vocalescence - Go For The Gold
Wed, 29 Apr 2015
---
Chorus Open Night - All Welcome
Tue, 10 Feb 2015
---
2014 Kickstart Retreat
Sat, 7 Feb 2015
---
Black Tie and Bling Concert Series 27th Nov.
Wed, 26 Nov 2014
NOT TO BE MISSED...
The Black Tie and Bling concert series
will be a simply elegant evening of entertainment.
Presented by Gold Coast favourites: Vocalescence and Sound Connection choruses.
The $10.00 admission includes a free glass of "Bubbles" plus a gourmet fingerfood supper. (non-alcoholic option available)
Arrive at 7:00 for a 7.30pm start and to make sure you get a good seat.
Call Jeannie on 07 38224142 during business hours to reserve a ticket (for dredit card payments there is a small booking fee)
Wednesday 27th November 2013.
---
Music in the Woods- Ormeau Woods
Wed, 22 Oct 2014
---
BHA National Convention
Wed, 8 Oct 2014
---
Family and Friends Performance
Sat, 20 Sep 2014
---
Community Choirs Concert
Sat, 13 Sep 2014
---
Gold Coast Eisteddfod
Tue, 12 Aug 2014
~~Come and support Sound Connection as we go for local glory in this, the largest Eisteddfod of its kind in Australia. We will be competing in the Open Age Vocal Ensemble section.
---
An A Cappella Affair - Annual Show - Saturday 13 July Matinee
Sat, 12 Jul 2014
---
An A Cappella Affair - Annual Show - Saturday 13 July Evening
Sat, 12 Jul 2014
---
An A Cappella Affair - Annual Show - Friday 12 July Evening
Fri, 11 Jul 2014
---
Go for the Gold Afternoon Soiree
Sun, 13 Apr 2014
Go for the Gold Afternoon Soiree
Come along and support these two local choruses as they prepare for competition.
Relax and enjoy a delightful afternoon of live a cappella.
Then finish it off with free bubbles and finger food after the show.
Presented by...
Vocalescence Ladies Chorus - Sweet Adelines International - National Small Chorus Champions
and
Sound Connection Men's Chorus - Barbershop Harmony Australia - Sunshine Region Champions
Free bubbles and finger food after the show...
Sunday 14th April 2013
2:00pm – 4:00pm
Gold Coast Youth Orchestra Hall, Community Drive, Ashmore
$10.00 at the door or call Jen 0421 706 828
---
TRIVIA NIGHT FUN-draiser with Vocalescence Chorus
Sat, 8 Mar 2014
---
Countdown To Christmas Concert, with Vocalescence
Sat, 23 Nov 2013
Our first joint show with Vocalescence, held at the Village Theatre, Sanctuary Cove. Enjoyed by almost 300 audience members, the highlight was undoublty the opening act of Tiny Tenors singing 'Christmas is Coming' sung as a 'round'. And there were very few dry eyes after the finale of 'Let There be Peace on Earth', sung by the entire cast (along with their loved ones) as they surrounded the audience.
---
Livingstone College Spring Fair
Sat, 12 Oct 2013
Our second charity peformance and third public performance. With stand-in MD's Sam Smith and Paul Roussell, we were very pleased to perform for the family and friends of the Livingstone College. Even with the sun shining directly into our eyes, so all we could see of the MD's was shadow, we managed to present a polished package to resounding applause.
---
SingFest - Choir Contest and Concert
Sat, 24 Aug 2013
August 2012 saw Sound Connection enter our first competition. This seemed to be an "Impossible Dream" when we started only a few months earlier. With hard work and many extra rehearsals the chorus delivered a show-stopping package in the choral division of SingFest 2012, held at Tweed Heads Civic Centre, and took out first place! The young boys from the Blenders Youth Chorus finished in 2nd place, and the ladies of Vocalescence (also directed by our Andrew Howson) in 3rd.

We took the stage again the following day to compete in the Sunshine Region BHA (Barbershop Harmony Australia) competition, once again taking out first place.

All of our hard work and dedication to achieving excellence had delivered us our "Impossible Dream!"
Video



---
Variety Concert for Cancer
Sat, 22 Jun 2013
Sound Connection was thrilled to be invited to sing at the inaugural Variety Concert for Cancer in June 2012. This was our debut public performance where we presented the audience with our entire repertoire of just three songs (having only been formed 6 weeks earlier)!